Beginner SPARology Classes Enrolling Now!
Visit FTF® Fitness and Self Defense for the preeminent sparring program on the planet!
This program was designed for those that may not normally choose a sparring class, but also ideal for those looking to enhance fighting skills.
SPAROLOGY IS LITERALLY THE "ANATOMY OF THE FIGHT", FROM THE "INSIDE OUT".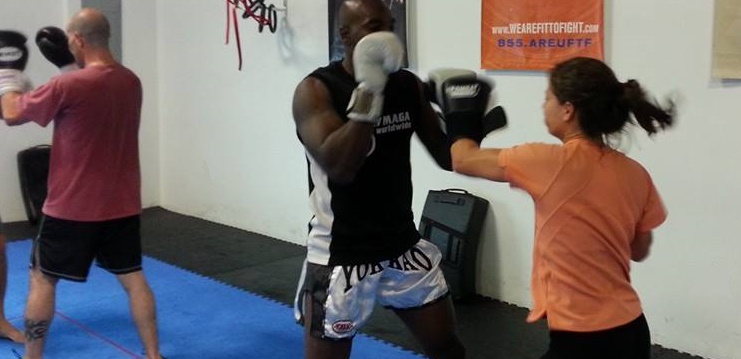 Students learn to work with partners, in clinch range, using Muay Thai and wrestling, while progressing to boxing and kickboxing ranges, as skill sets are enhanced and comfort with contact is reached. This sparring class is designed for any adult looking to get in great shape while learning valuable skills in a safe and fun environment. Look at all the benefits you will get from FTF®'s SPARology program:
Earn the body and skills of a fighter, but not the face to match
Get a challenging but fun, full body workout
A real fighting & fitness program, that's also safe
Drop weight fast and boost your confidence
Laugh away daily stress
Learn critical self-defense moves that can save your life
GET FIT TO FIGHT®!
To learn more about this special class, just complete the short form on this page. There's absolutely no obligation whatsoever, but we're sure that when you try this incredible class, you won't be able to wait for the the next one.