Take your fitness and self defense skills to staggering new heights with Brazilian Jiu-Jitsu from FTF®.
Based on early 20th century Kodokan Judo, Brazilian Jiu-Jitsu (BJJ) is a martial art and combat sport that focuses on grappling (ground fighting). Our experienced Jiu-Jitsu instructors teach students the basic skills up to expert level techniques as they gain confidence and discipline. Our students learn increasingly difficult Jiu-Jitsu techniques like how to gain a dominant position and use takedowns, chokeholds, grappling, joint-locks and so much more as each student gets fit and ready to defend themselves in any situation.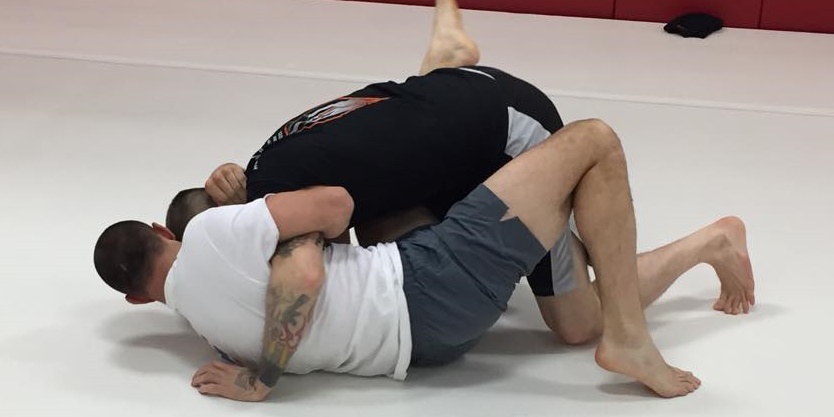 GET ON THE MAT WITH BRAZILIAN JIU JITSU AT FTF® FITNESS AND SELF DEFENSE!
No matter your skill level, we will tailor our lessons to you so that you can tackle, and achieve, any goal you've set for yourself. Any gym can help you lose weight and get fit, but if you're serious about getting fit to fight and learning iron-clad self-defense, then the Brazilian Jiu-Jitsu classes at FTF® Fitness and Self Defense are your best bet!
With each new class you'l feel the countless benefits of Brazilian Jiu-Jitsu begin to take hold. Just look at everything you can expect:
Learn Jiu-Jitsu trademark grappling, ground fighting and holding moves
Develop eye-popping muscle tone
Gain the ability to outwit your opponent
Master Jiu-Jitsu self-defence moves
Boost your confidence
Your daily stressors will no longer bother you
DISCOVER JIU-JITSU—THE ULTIMATE SELF-DEFENSE